Ed, C., and I all three just got this question wrong:
Is Charles the student who / whom you know wants to go to the University of Chicago?
(Well, C. and I got it wrong. Ed is resisting the verdict.)
On the other hand, my friend Robyne, an attorney, got it right at once. (
Got to, got to, got to take a legal writing course
.
pdf file
)
Related: how to find the verb(s) in a sentence the way a linguist might find the verb(s) in a sentence:
*
1. Change the tense of the sentence from present to past, or from past to present.
2. The word or words that change form (spelling) are the verb or verbs.
Traditional grammar books call the verb-like critters that don't have to change form when you move from present to past or past to present
verbals
, not verbs.
PRESENT TENSE:

Hiding in the bushes, the cat watches its prey.


PRESENT TENSE:

Hidden in the bushes, the catch watches its prey.


PAST TENSE:

Hiding in the bushes, the cat watched its prey.


PAST TENSE:

Hidden in the bushes, the cat watched its prey.
Watch
and
watches
are the verbs;
hiding
and
hidden
are the verbals.
fyi: Linguists don't seem to use the term
verbals
, but I don't know what term they do use, if any.
and see:
THE COMING DEATH OF WHOM: PHOTO EVIDENCE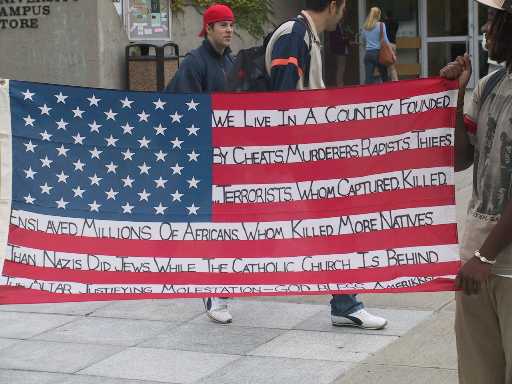 Meanwhile
Mark Liberman says whom has been dead for a century
.
From which I conclude that the word
dead
means something different to a linguist than it does to me. To me, a dead word is a word like .....
thee
. Or
thou.
Or
canst
!
Ere,
oft, 'tis --
now those are dead words.
But
whom
is still with us. It is neither alive nor well, but it is definitely still kicking.
Whom
is a word no one has a clue how to use; we're all just closing our eyes and taking a flying leap when we pick it out of the Great Word Cloud inside our heads. Maybe linguists need a special category for words people no longer know how to use but are still using anyway.
(Maybe linguists already have such a category? Maybe the term for such words is
dead
?)
How about
zombie words
?
If you tell me
whom
has been a zombie word for a century,
that
I believe.
*
I don't know how linguists find verbs in sentences. What I do know, what I have discovered over the past year, is that traditional grammar books are frequently wrong, or at least semi-wrong: traditional grammar books are wrong enough to be confusing and of little help when you're trying to tell an 18-year old how to find a verb in a sentence.